Plastics
Here is our guide to the types of plastc used to manufacture plastic glasses.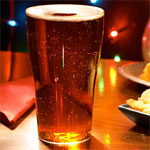 Polycarbonate Plastic Glasses
Polycarbonate plastic glasses are quite simply the toughest, safest plastic glasses on the market. They are good and solid, feeling thick and strong, and are practically unbreakable. Polycarbonate plastic glasses can be washed up to 500 times (dishwasher safe) without showing signs of degredation. They are.heat resistant up to 145 degrees C.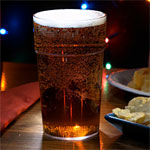 Polystyrene Plastic Glasses (Hard Wall)
Hard walled polystyrene plastic glasses are rigid, although they will flex a little under pressure, and crack under heavy pressure. They are designed to be reused up to 100 times (dishwasher safe). These glasses are heat resistant to 100 degrees C.
Polypropylene Plastic Glasses
Polypropylene plastic glasses are flexible, and disposable. They are cheap, and often used for large events. They are designed to be used once and then discarded.






Thanks for learning with

Plastic